Our Office
When you visit Leander Eyecare Services your vision is our top priority. We are dedicated to providing you with the personalized and quality care you deserve. Conveniently located in Leander, Texas, we treat our patients in a comfortable setting and ensure we meet the highest standards of optometry services.
---
Meet Our Doctors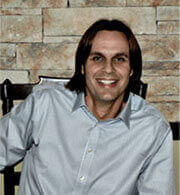 Dr. Jason Alan Prescott was born and raised in Southeast Texas. After graduating from Bridge City High School, he pursued his bachelor of science degree from Lamar University in Beaumont. He continued to further his education earning a Doctorate of Optometry from the University of Houston. Dr. Prescott is a therapeutically licensed eye doctor by the Texas Optometry Board to diagnose and treat eye disease and is a member of the Texas Optometric Association as well as the American Optometric Association.
Dr. Prescott attributes his upbringing for the passion he has in helping others. He feels that patient understanding and education can go a long way toward preventing and managing most eye conditions. It is this common principle that has always encouraged him to ask questions, explain the diagnosis, and educate the patient on treatment options.
'Jason', as he introduces himself to patients, is married to Andrea Prescott, is the proud father of 3 children with one on the way. When he is not spending time with his family or at the office he enjoys a friendly game of poker, water sports of all kinds, fishing, and the Houston Rockets!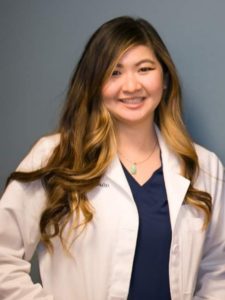 Dr. Kimberly Pham was born and raised in Southern Texas. She completed her bachelor of science degree in biology at The University of Texas at San Antonio. She moved to Southern California soon after to pursue her Doctorate of Optometry at the Southern California College of Optometry in Fullerton, CA.
During her 4th year of optometry school, she completed externships through the Eye Care Center in Fullerton, CA, JWCH Institute in Los Angeles, CA, NVISION Lasik Center in Fullerton , CA, Hu Hu Kam Memorial Hospital in Sacaton, AZ, Kaiser Permanente in Baldwin Park, CA, Optometric Center of Los Angeles, CA, and the Center for Partially Sighted in Culver City, CA. She has 4 years of experience in Refractive surgery care and co-management with multiple ophthalmologists.
Dr Pham is licensed to practice therapeutic optometry and is a certified optometric glaucoma specialist. She is an active member of the American Optometric Association, Texas Optometric Association, and the Central Texas Optometric Society.
Dr. Pham is passionate about providing her patients with the best eye care. With the best technology and sincere patient education, she wants her patients to feel comfortable and informed about their vision and eye health.
Dr. Pham currently resides in Austin with her loving husband, their dog and two cats. She is passionate about traveling, photography, music, and food.